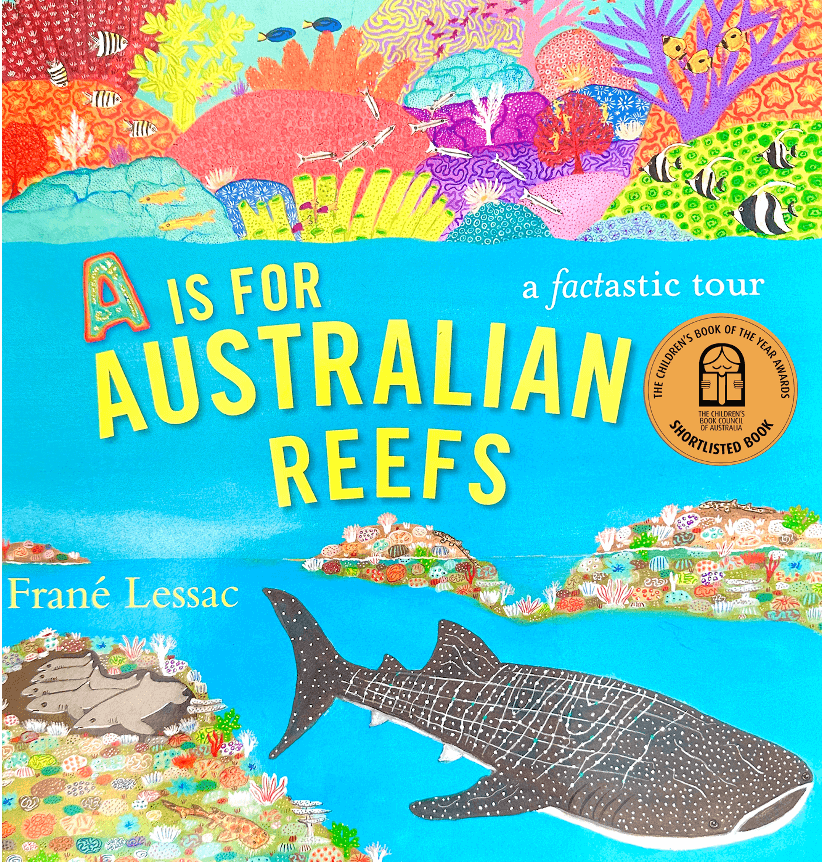 CBCA Shortlist 'A Is for Australian Reefs'
Thrilled to have A Is for Australian Reefs shortlisted in the Eve Pownall Award, CBCA Awards!
The CBCA judges say…
This stunningly beautiful, hardback A-Z reference book is mesmerising from the front cover. Alphabetically organised, with a uniform layout, each 'letter' includes an introductory snapshot about the particular species or aspect of reef life. Related facts are presented in short, information-rich paragraphs, and topics of biodiversity, ecosystems, marine animals and climate change are compelling and clearly described. An opening map sets the reef context and setting, which is sustained throughout. A full colour palette across full-page detailed, glossy illustrations are well integrated with the text. A 'Spot the Fish' final page is a fun addition, encouraging readers to explore further.
BLURB: Along the coastline of Australia, underwater reefs are bustling with the most amazing sea creatures living on the planet! A deep dive into the biodiversity of Australia's remarkable coastline from sharks to octopuses to dolphins and manta rays and seahorses – and the most famous reef of all – the Great Barrier Reef.
Published by Walker Books