Frané Lessac is an author and illustrator, having created beautiful illustrations for more than fifty books. She was born in New Jersey and lived on the Caribbean Island of Montserrat and later London before moving to Australia. Travelling is a major source of inspiration for her work as she renders her impressions of a country in her illustrations. Her greatest ambition is to instill pride and self-esteem in children about their own unique heritage and their ability to capture it in pictures and words.  Frané visits schools, libraries and festivals around the world sharing the process of writing and illustrating books.
"I grew up in a small town on top of the Palisades in New Jersey. From my bedroom window, I could see the famous skyscraper skyline of New York City. In the hot summer months, I could hear the shrieks of people riding on the roller coaster at a nearby amusement park. As a child, I wanted to be an artist or a veterinarian. By the time I was eight years old, I had cats, dogs, fish, snakes, and a monkey named Hercules. At eighteen, I headed for film school in California to study ethnographic film. Home was a beach house in Malibu, furnished with the discarded furniture of movie stars. Working hard to help finance my studies, my jobs included; running the projector at the local cinema, chauffeuring residents of Beverly Hills, and fertilizing cactus with a silver spoon at a desert nursery. Next, I moved from California to the small Caribbean island of Montserrat. Stunned by its visual beauty, I began painting the old-style West Indian architecture and island life. My first book, based on my love of Montserrat, was released in the United Kingdom as The Little Island and in the United States as My Little Island.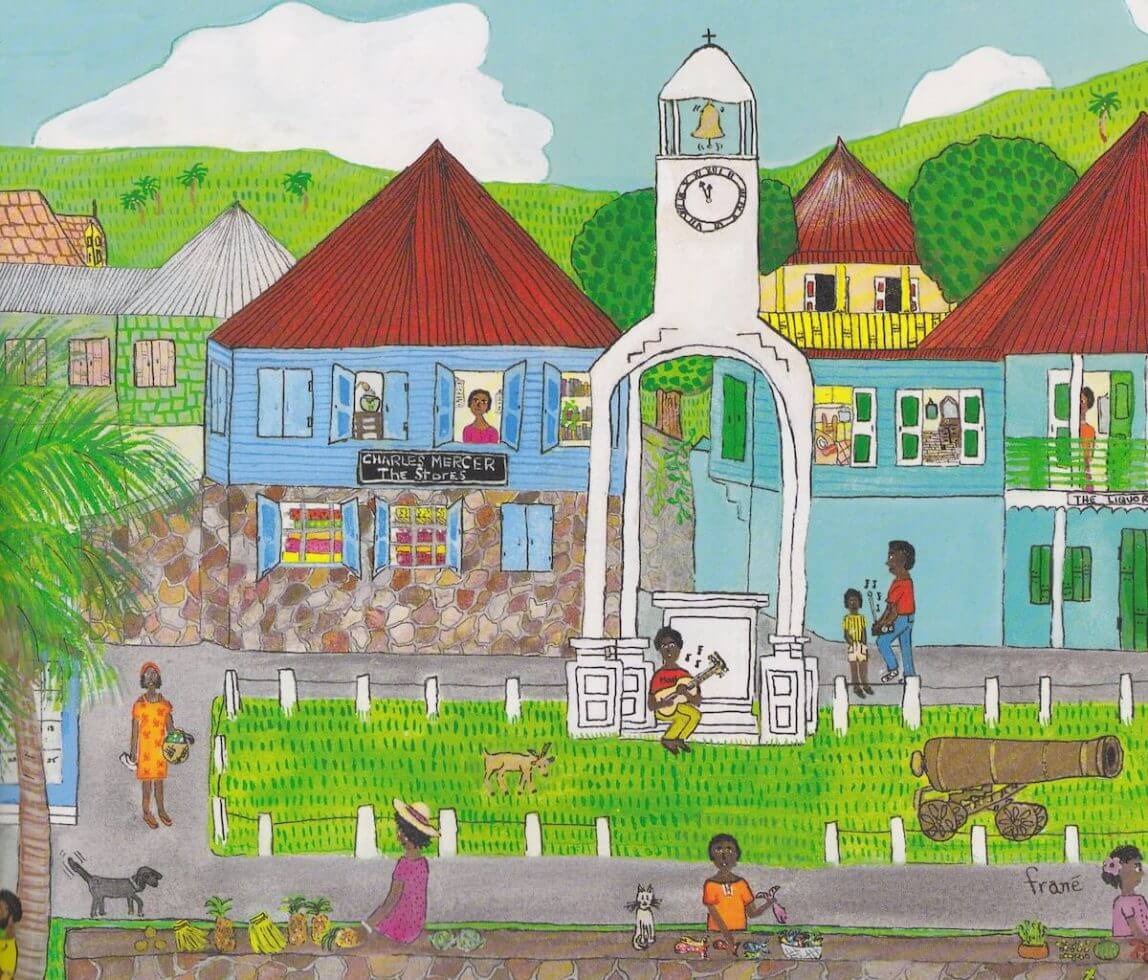 Frané has served on the executive committee of the Australian Society of Authors, was the Regional Advisor for the West Australian Society of Children's Book Writer's and Illustrators, In 2010, she received the Muriel Barwell Award for Distinguished Service to Children's Literature, a State Ambassador for National Year of Reading and presently an Ambassador for Room to Read and Books in Homes. Frané is currently serving on the board of The Literature Centre.
TOUR Frané's STUDIO and meet Banjo!
Download  photos below: