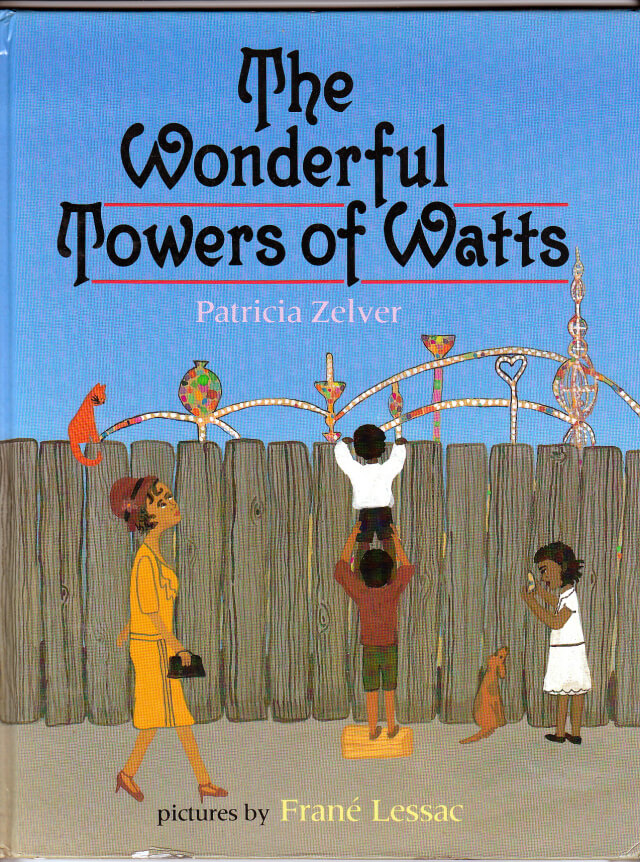 The Wonderful Towers of Watts
by Patricia Zelver
illus.by Frané Lessac
This simply narrated picture book tells of Italian immigrant Simon Rodia, a self-styled artist who created unique constructions in inner-city Los Angeles. In addition to carting home broken tiles from the factory where he worked, Simon (known in the neighborhood as Old Sam) made a habit of collecting discarded objects that he came across in his travels. His amazing, lacy, intricate towers made from concrete and steel and decorated with bits of tile, glass, mirror, pottery, and seashells were his life's work, taking 33 years to build, and became objects of conversation, speculation, wonder, and delight within the Watts community.
After city engineers declared them structurally sound, they became a permananent landmark, to be seen and admired by people from all over the world. Lessac's familiar gouache paintings fill the pages with soft rich colors. The cheerful double-page spreads provide an element of whimsy appropriate to the narrative and the towers themselves. The book can stand on its own, but could also spark an interesting discussion on art and its role in our society.
Imprint: Tambourine Books (William Morrow) / USA
Awards
Reading Rainbow Feature Book
IBM Stories and More
Children's Books of Distinction Awards
Shortlist USA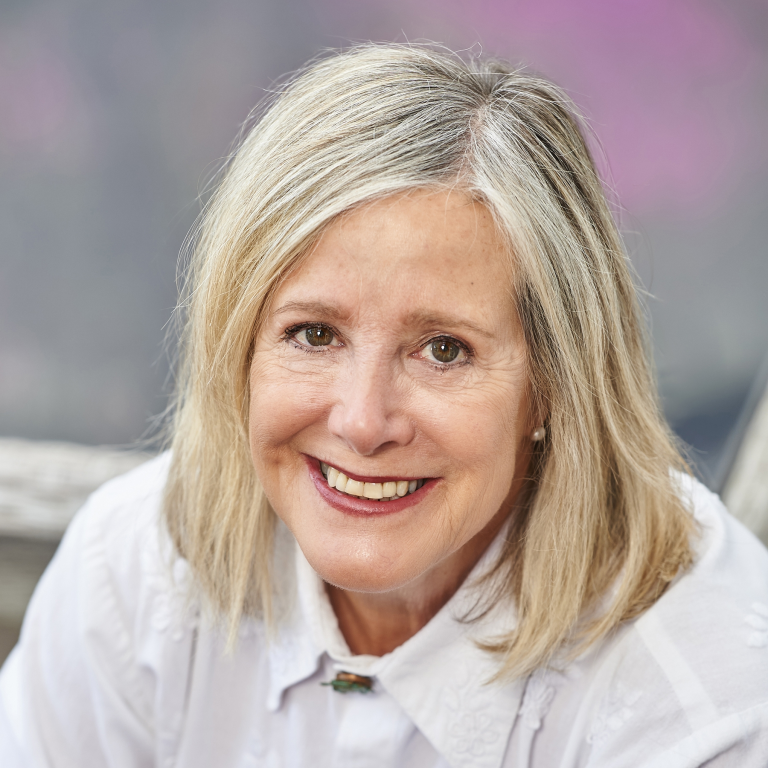 About Frané
Frané loves to travel and create books based on her worldwide journeys. She is an artist and an author-illustrator, publishing over fifty books for children. Frané speaks at festivals in Australia and overseas sharing the process of writing and illustrating books, empowering both children and adults.