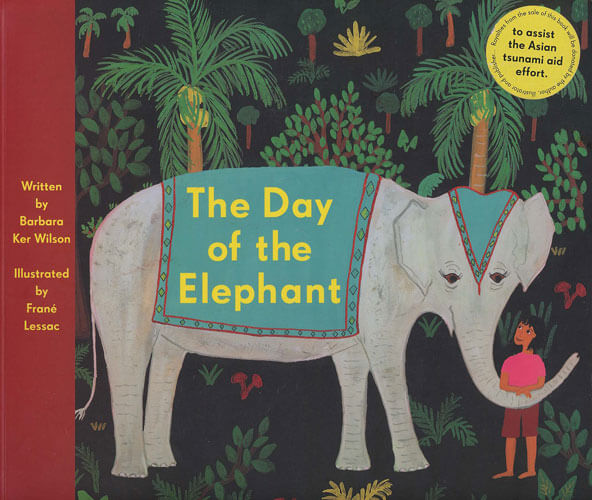 The Day of the Elephant
by Barbara Ker Wilson
illus. Frané Lessac

The great elephant Mae Jabu turned her head from side to side and flapped her ears as she plodded along the track from the village to the beach. There was no birdsong that morning. Everything seemed strangely silent. Before the sun set that day a huge wave would engulf her world and sweep away all that she had ever known, and Mae Jabu would be a hero.
The story is centred on one special elephant, Mae Jabu, who is coming to visit a small village to entertain the children who live there. The village children are particularly excited about Mae Jabu's visit as they love elephants and are hoping that she will dance for them. As Mae Jabu approaches the village she appears restless and bellows loudly. Her Keeper is concerned by her unusual behaviour, and as Mae Jabu is led to a grassy clearing the children become aware that something very odd is occurring down on the shoreline. Mae Jabu gently lifts some of the smallest children on to her back and then heads for the safety of the higher ground, with the keeper and the older children running anxiously beside her. The gigantic wave rolls in but the children have been saved by Mae Jabu, whose 'sixth sense' anticipated the disaster.
Vibrant illustrations and powerful text will see this book become a classic, a reminder of a miracle of survival in a terrible time.
ISBN: 9780207200557 (Hardback), 9780207200595 (Paperback)

Imprint: Harpercollins Publishers Australia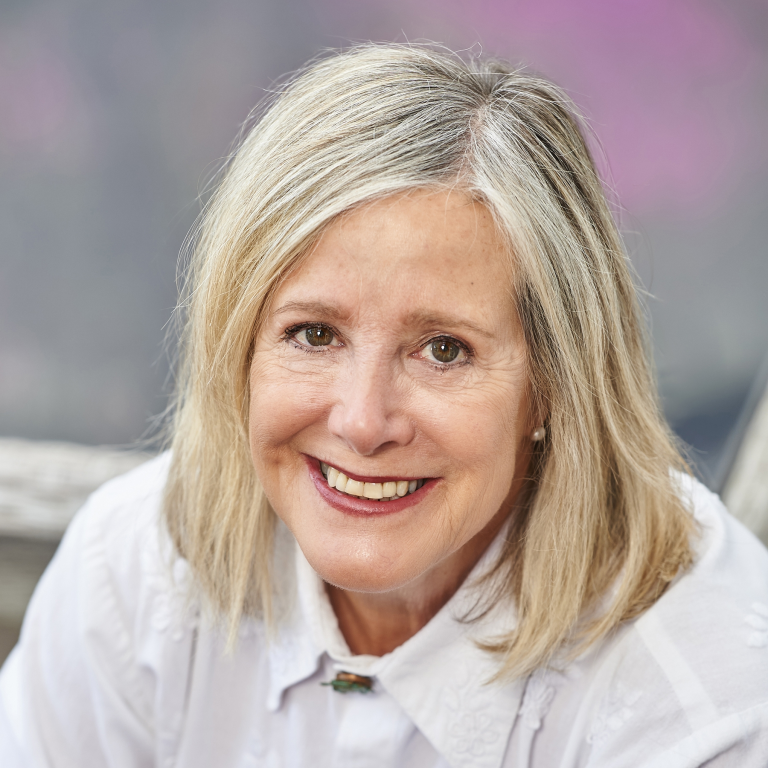 About Frané
Frané loves to travel and create books based on her worldwide journeys. She is an artist and an author-illustrator, publishing over fifty books for children. Frané speaks at festivals in Australia and overseas sharing the process of writing and illustrating books, empowering both children and adults.