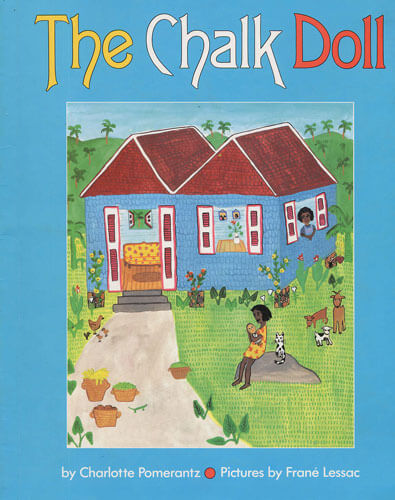 The Chalk Doll
by Charlotte Pomerantz
illus. by Frané Lessac

A stunning book in design, illustration, and story. Lessac's flat, primitive, folk paintings beautifully extend the simple text, a dialogue between a middle-class mother and her child that captures the love, closeness, and sharing between the two. Rose is in bed with a cold, and to entertain her, her mother tells her stories of growing up in Jamaica, where Rose's mother is seen not as a child who lived in poverty, but rather as one without the material possessions her child has. As the stories unfold, Rose is swept up in a "grass is always greener" syndrome: walking to school barefoot, no store-bought "chalk" dolls, and only homemade dresses all sound wonderful.
Deep blues, lush greens, and sunny yellows capture the ambiance of the island setting, while other pages with more subdued tones show Rose in her bedroom; this technique may initially puzzle some children because of the switches back and forth. Easy to read, yet flowing enough for a read-aloud, this is an unusual portrayal of the difference in lifestyles between generations and between cultures.
Imprint: Harper & Row USA, Scholastic Book Club USA
Awards
ALA Booklist Children's Editors Choice 1989
Notable Trade Book in Social Studies (NCSS/CBC)
USA Parents' Choice Gold Award USA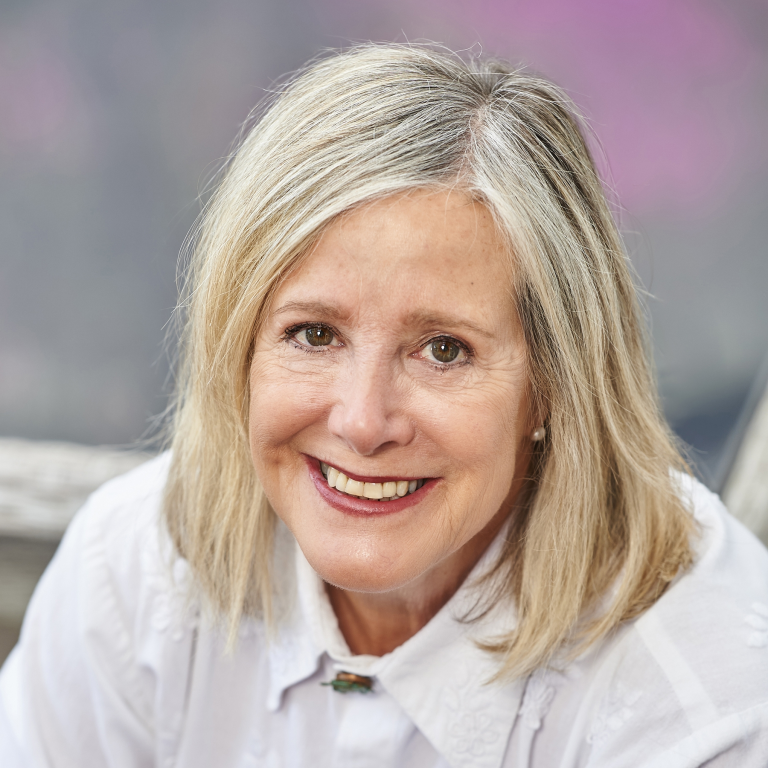 About Frané
Frané loves to travel and create books based on her worldwide journeys. She is an artist and an author-illustrator, publishing over fifty books for children. Frané speaks at festivals in Australia and overseas sharing the process of writing and illustrating books, empowering both children and adults.