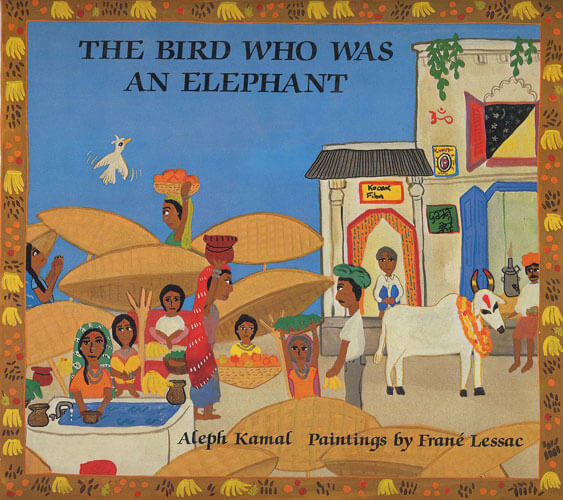 The Bird Who was an Elephant
by Aleph Kamal
illus. Frané Lessac
1990 Dual language editions: Gujerati, Bengali, Urdu, Punjabi
This cheerful picture book presents a day in the life of a bird who was an elephant long ago and has just returned to its small Hindu village in India. As it visits acquaintances and announces, "I'm back," readers are provided with a travelogue of colorful sights: women bathing in their saris, little shops like rows of closets, a cow with a painted forehead and horns wearing necklaces, and peacocks and monkeys wandering about freely. A visit to a palmist to ask about the bird's past and future lives provides an opportunity to explicate the concept of reincarnation.
The full-page watercolors are entertaining, descriptive, and effective. They capture a sense of place and climate with an appropriately decorative, naive, yet sophisticated style. The borders around the pictures and accompanying text use faces, moons, statues, trains, snakes, and other details related to the main illustrations. Witty touches are included: the palmist's press clippings from recent travels, fish swimming among the bathers, lizards on the walls, portable radios blasting away in the street, posters of teeth in a dentist's office, and numerous religious images on calendars. This is a pleasant introduction to India for primary grades, and one that will stir memories for those who have traveled to this far-off land.
ISBN: 9780521366144 (English), 9780521373401 (Urdu/English), 9780521373395 (Bengali/English), 9780521373371 (Punjabi/English), 9780521373388 (Gujarati/English)

Imprint: Cambridge (UK / AUS), HarperCollins (USA), Letterbox Library (UK)
Awards
Parenting Magazine Reading Magic Award USA
1990 Notable Trade Book in Social Studies(NCSS/CBC) USA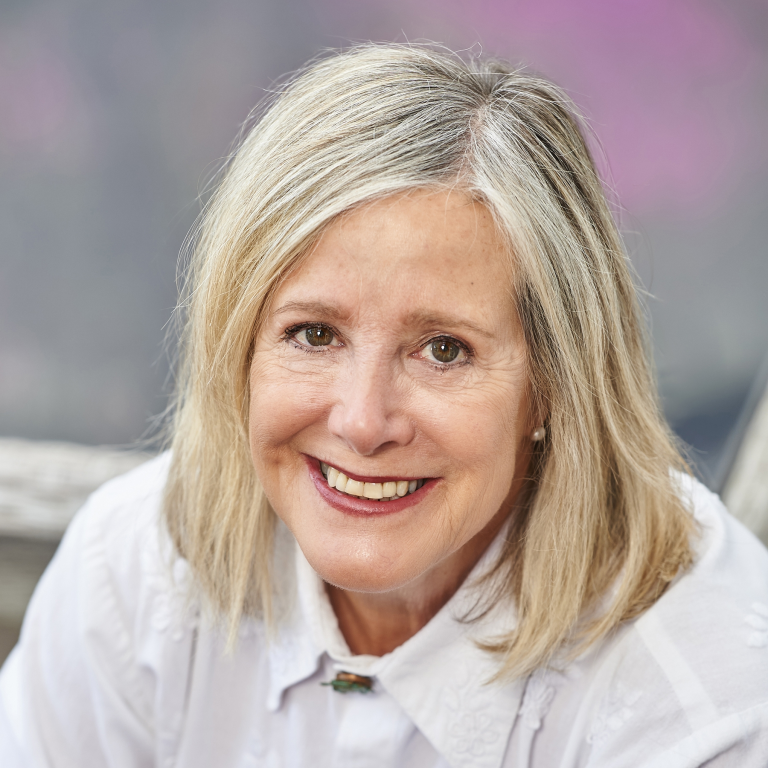 About Frané
Frané loves to travel and create books based on her worldwide journeys. She is an artist and an author-illustrator, publishing over fifty books for children. Frané speaks at festivals in Australia and overseas sharing the process of writing and illustrating books, empowering both children and adults.