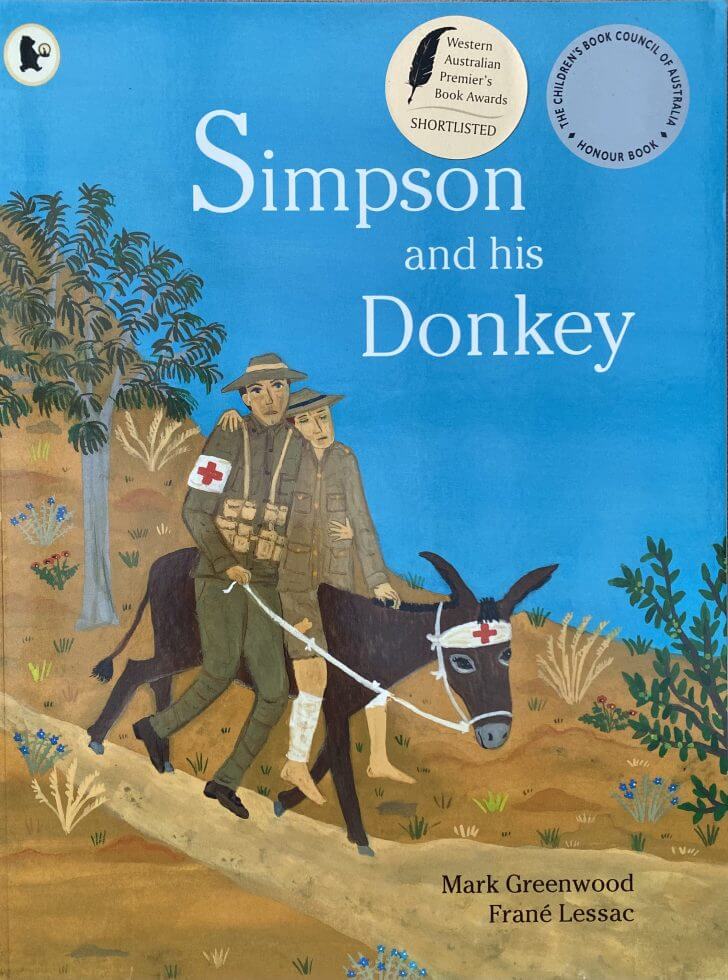 Simpson and his Donkey aka The Donkey of Gallipoli
by Mark Greenwood
illus. Frané Lessac

A poignant account of the story of John Simpson Kirkpatrick and how he and his donkey, Duffy, rescued over 300 men during the campaign at Gallipoli.
When Jack Simpson was a boy in England, he loved leading donkeys along the beach for a penny a ride. So when he enlists as a stretcher bearer in World War I, his gentle way with those animals soon leads him to his calling. Braving bullets and bombs on the battlefields of Gallipoli, Jack brings a donkey to the aid of 300 Allied soldiers – earning both man and donkey a beloved spot in legend. This engaging nonfiction tale includes a map and brief bios of key characters.The heroic story of one man and a donkey.
Backed by detailed research, the text includes a brief biography of the man, details of his work at Gallipoli and also the little known story of how, without realising, he rescued his childhood friend.
"Simpson and his Donkey" is perhaps the finest piece of Australian literature published in 2008. Conveyed in language, tone and colour appropriate for all readers, the volume will prove fundamental in the re-telling of Australian war history. In legend and legacy, "Simpson and his Donkey" shines with spirit for all people who have journeyed through war.
ISBN: 9781921150180 (Walker Hardcover), 9781921529542 (Walker Paperback), 9781921529627 (Walker Big Book), 9780763639136 (Candlewick Hardcover)

Imprint: Walker Books Australia & UK, Candlewick Press USA

Format: Hardcover, Paperback, Big Book
Awards
Book of the Year Children's Book Council Honour Book
Kirkus Review Best Books 2008
Kirkus Books Starred Review
CBC NTSS Notable Social Studies Trade Books for Young People 2009
USBBY Outstanding International Books 2009
West Australia Premier Book Awards
Shortlist 2008
CJ Korean Book Awards Shortlist
2011 Sakura Medal Shortlist
Simpson And His Donkey Trailer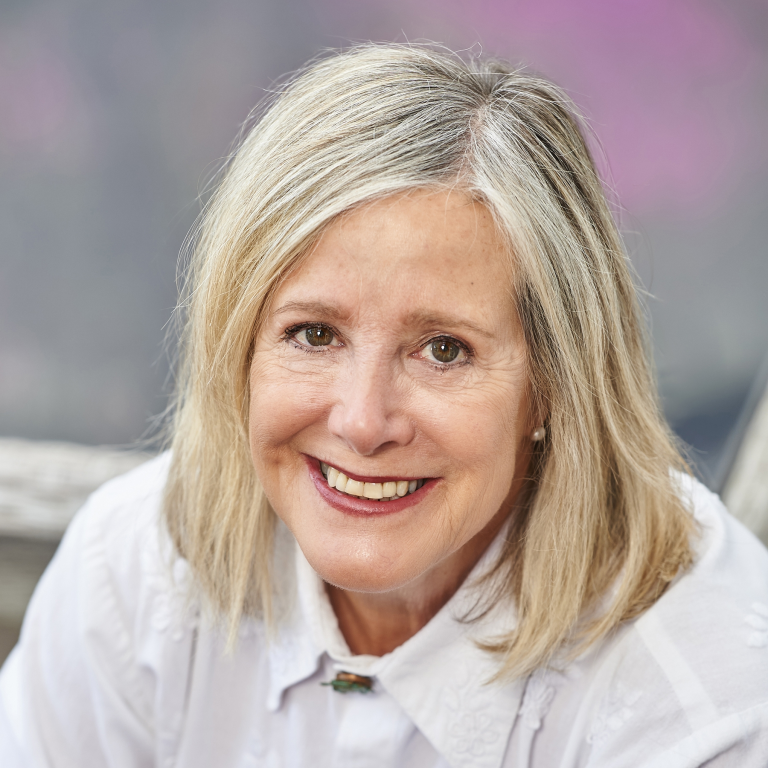 About Frané
Frané loves to travel and create books based on her worldwide journeys. She is an artist and an author-illustrator, publishing over fifty books for children. Frané speaks at festivals in Australia and overseas sharing the process of writing and illustrating books, empowering both children and adults.