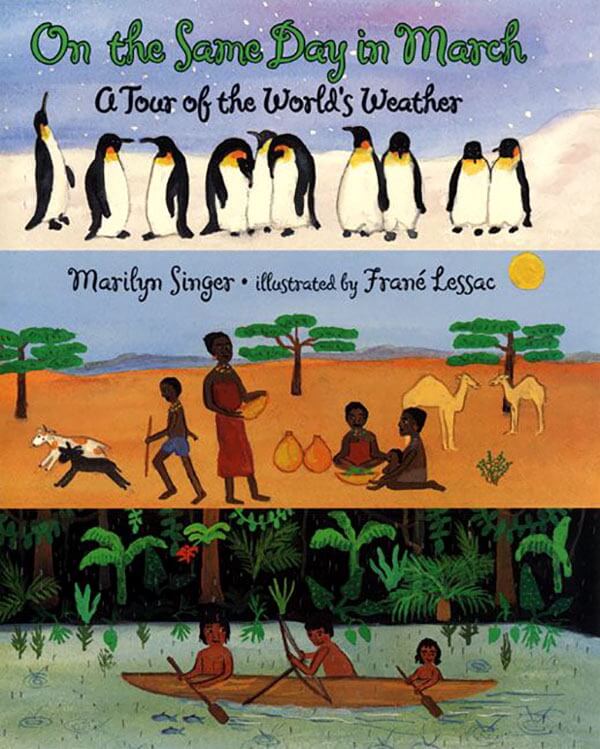 On the Same Day in March
by Marilyn Singer
illus.by Frané Lessac
On the same day in March…
Polar bears ride on Artic ice.
People in French cafes turn up
their faces to the sun.
Hailstones roll over Indian hillsides.
Rain makes a river in Kenya.
On the same day that it's icy cold in the Arctic, it's foggy in Louisiana, sunny in Barbados, and blowing wild winds called willy-willies in Australia. In this poetic exploration of longitude and weather, with bright and detailed paintings of seventeen different places, Marilyn Singer and Frane Lessac show us what's happening from the poles to the equator – all on the same day in March.
Awards
ALA Booklist Top Ten Science Books 2000
Notable Trade Book in Social Studies (NCSS/CBC) 2000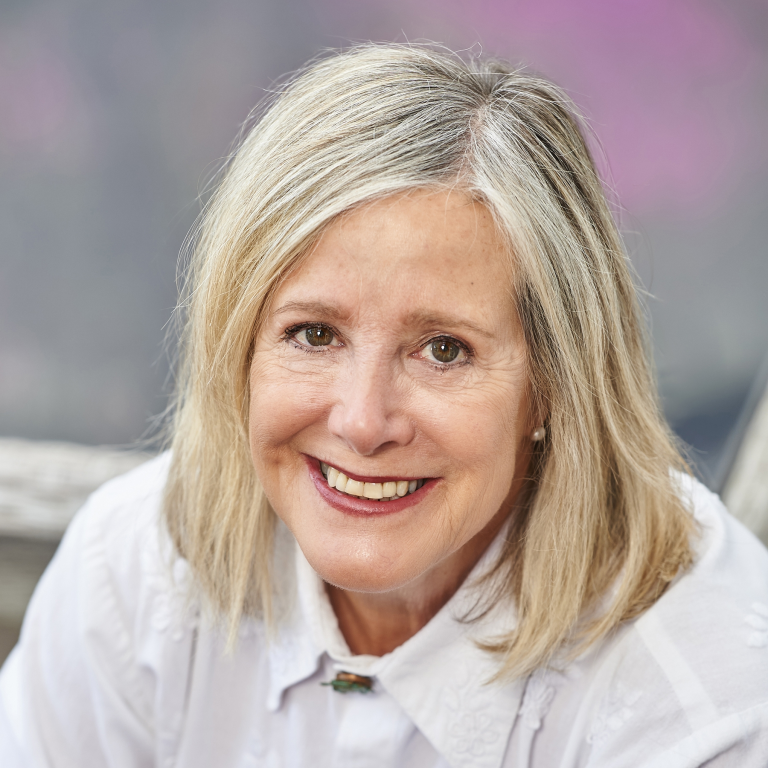 About Frané
Frané loves to travel and create books based on her worldwide journeys. She is an artist and an author-illustrator, publishing over fifty books for children. Frané speaks at festivals in Australia and overseas sharing the process of writing and illustrating books, empowering both children and adults.