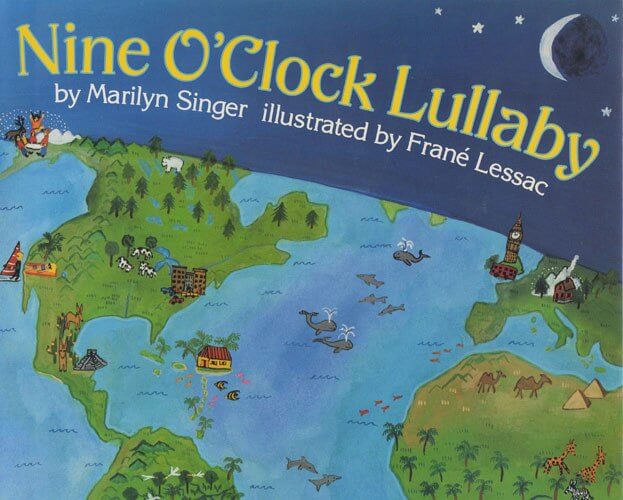 Nine O'Clock Lullaby
by Marilyn Singer
illus.by Frané Lessac
When it's 9 P.M. in Brooklyn, it's 10 P.M. in Puerto Rico, and midnight on the mid–atlantic. Far from the vroom of New York traffic, the Puerto Rican night is filled with conga music, sweet rice, and fruit ice. In India, villagers begin their morning chores as well ropes squeak, buckets splash, and bracelets jangle. Meanwhile, in Australia, a sly kookaburra is ready for a noontime feast.
Marilyn Singer's rhythmic lullaby, with bright illustrations by Franc. Lessac, gently transports children through different time zones and distant lands. Young readers will travel far from home, then back again, on a glorious bedtime journey.
A series of bright vignettes provides an ingenious response to children's curiosity about what youngsters in other parts of the world are doing while they themselves are going to bed. Armchair travelers can spy their counterparts dancing at a late-night party in Puerto Rico, raiding the pantry in the wee hours in London, dreaming by the Congo and drawing water from the village well at dawn in India. By the book's end, the scenarios come full circle to 9pm, "sleepytime" in Brooklyn, N.Y. Enhanced by Lessac's (Caribbean Canvas) primitive paintings, Singer's (Turtle in July) text ably suits the various locales – a bicycling aunt in China "pedals quickly, flying like a dragon"; a serene Japanese grandfather "floats a tulip so the fish can greet the spring".
Though simple in concept, text and design, the book works on several levels – as a primer on time and the time zones, as an introduction to foreign cultures and as a rhythmic, pleasing lullaby.
Imprint: HarperCollins (USA), Scholastic Book Club (USA), IBM - Stories and More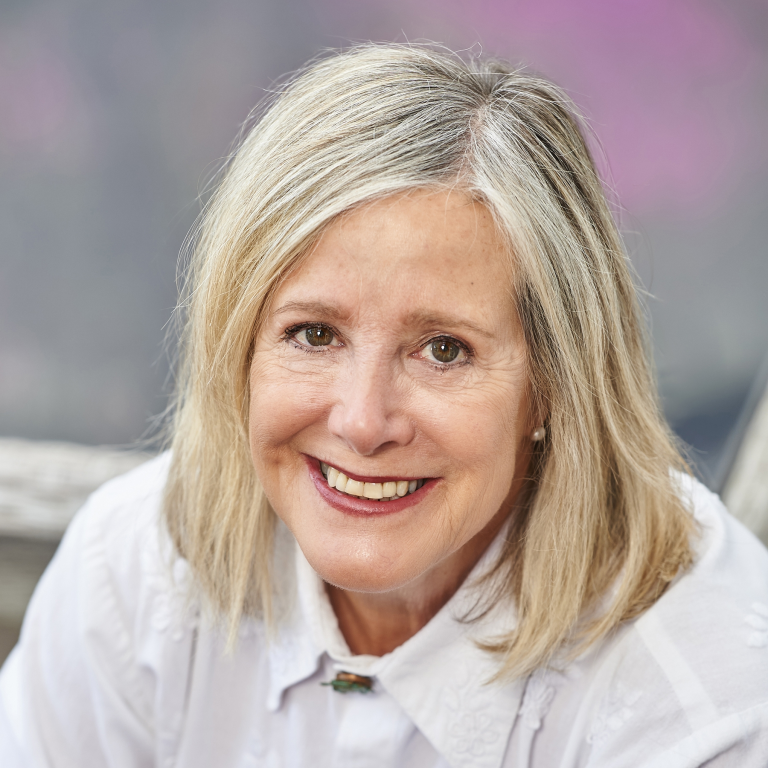 About Frané
Frané loves to travel and create books based on her worldwide journeys. She is an artist and an author-illustrator, publishing over fifty books for children. Frané speaks at festivals in Australia and overseas sharing the process of writing and illustrating books, empowering both children and adults.