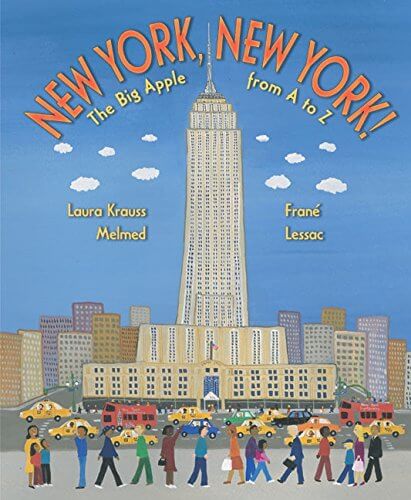 New York, New York!: The Big Apple from A to Z
by Laura Melmed
illus. Frané Lessac

Welcome to the Big Apple!
From A to Z, the city that never sleeps has something to offer everyone!
Come visit the American Museum of Natural History and see prehistoric Animals, get a Bird's-eye view of the Brooklyn Bridge, and Check out Central Park in this alphabetical tour from bestselling duo Laura Krauss Melmed and Frané Lessac.
Having already rendered Washington, D.C., to an alphabetic form in Capital! (HarperCollins, 2003), this creative team sifts its attention to the Big Apple.
From the American Museum of Natural History to the Bronx Zoo, each letter is accompanied by a peppy eight-line poem as well as multiple sidebars, factoids, and tidbits about the sights described. Melmed brilliantly touches on all the major sights of NYC, only cheating a little when X represents the ever-present "TaXi."
The book includes an abundance of brightly colored, folk-art-style illustrations, and an excellent map locates each place mentioned. This book is certain to be popular with families traveling to Gotham for the first time.
Imprint: Harper Collins Publishers
Awards
Top Five Books for Summer Reading for Kids – New York Magazine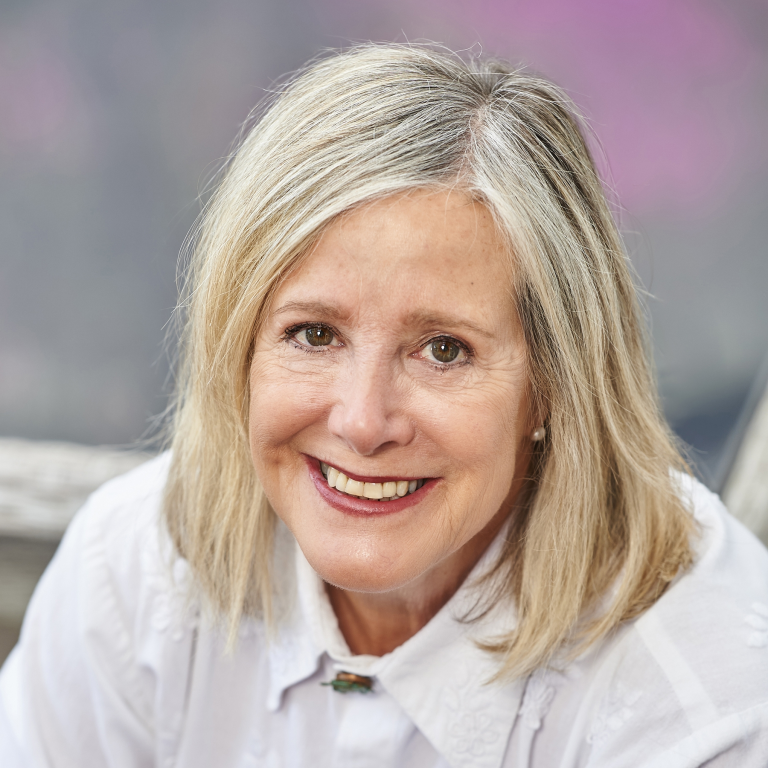 About Frané
Frané loves to travel and create books based on her worldwide journeys. She is an artist and an author-illustrator, publishing over fifty books for children. Frané speaks at festivals in Australia and overseas sharing the process of writing and illustrating books, empowering both children and adults.