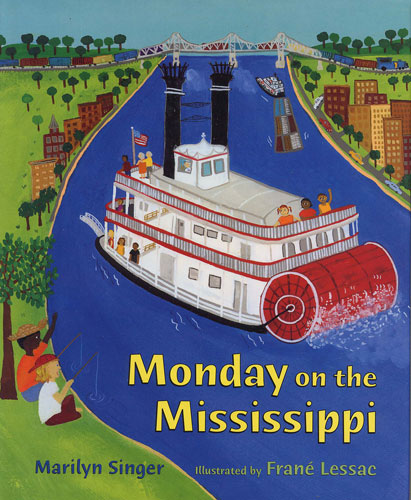 Monday on the Mississippi
by Marilyn Singer
illus. Frané Lessac

This lyrically written and richly illustrated picture book pays tribute to America's most legendary and celebrated river.
This colorful picture book takes readers on a cruise down Old Man River, beginning in Minnesota on Monday: "A little stream among so many streams/A little girl wiggles her toes/in the shallow water and wonders,/How long before we're big and strong, little Mississippi?/How many miles? How many days?" The journey ends on Sunday in Louisiana at the river's mouth, where a boy ponders: "Will I ever see where you start, big Mississippi? Will I ever tell where you end/and the wide, wide sea begins?"
The poetic text highlights a few important locations and historical events along the way. Lessac's primitive gouache illustrations brightly reflect each day's trip, showing children on the riverbanks engaging in interesting activities while barges, steamboats, and tugboats float by.
The book opens with a map of the river's entire span, and every spread includes a smaller view of the day's featured area. Two pages of appended notes fill in some details about the places and events referred to in the narrative. Beautifully executed in text and illustrations, this title offers an enjoyable read as well as an educational one.
Imprint: Henry Holt Publishers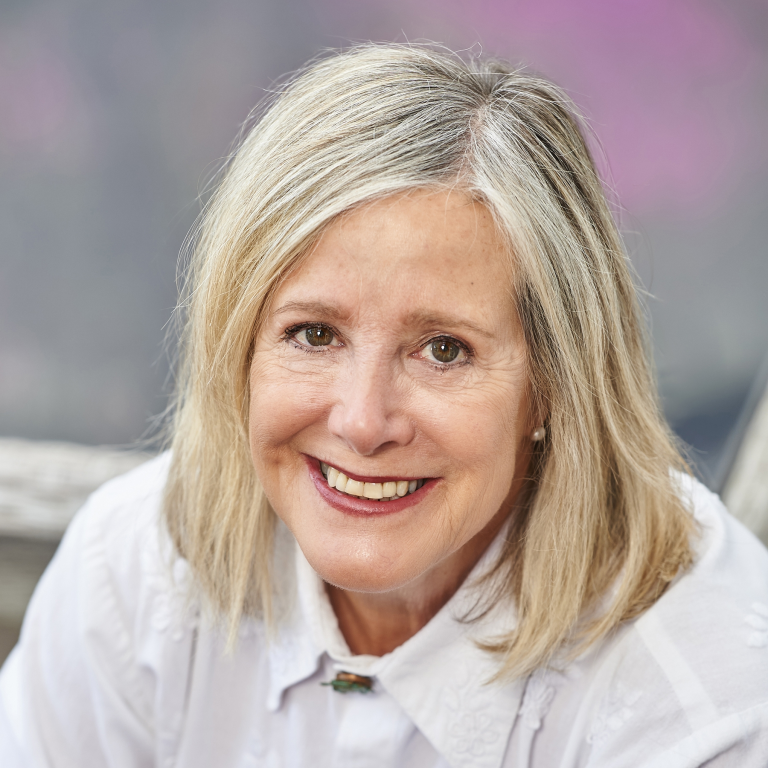 About Frané
Frané loves to travel and create books based on her worldwide journeys. She is an artist and an author-illustrator, publishing over fifty books for children. Frané speaks at festivals in Australia and overseas sharing the process of writing and illustrating books, empowering both children and adults.