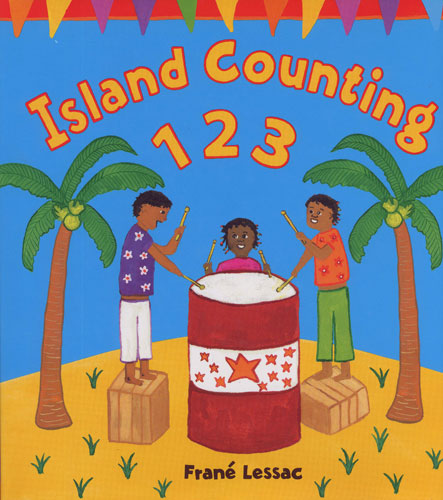 Island Counting 1-2-3
by Frané Lessac

One little island in the Caribbean Sea. Two parrots squawking in a coconut tree.
Take a trip to the Caribbean, where one little island offers many exotic items to count! Here the three hilltop houses are painted in tropical hues, the five market ladies wear shady hats, the nine limbo dancers sway on a sunny beach, and the ten wildly dressed children celebrate carnival time. With vivid colors and an invitingly naive touch, Frané Lessac leads a laid-back counting lesson in true island style.
This book delivers just what the title promises: a counting book about the people, animals, and objects found on a Caribbean island. Lessac introduces each number from 1 to 10 in a rhyming couplet. For example, "Five market ladies wearing shady hats. Six cricket players waiting with their bats." She ends with children celebrating carnival.
The illustrations are done in vibrant island colors that will catch readers' interest. The pictures are large enough for group sharing and the items are easy to count. This is a great concept book and a creative way of introducing youngsters to another culture.
Imprint: Candlewick Publishers, Walker Books (Australia & UK)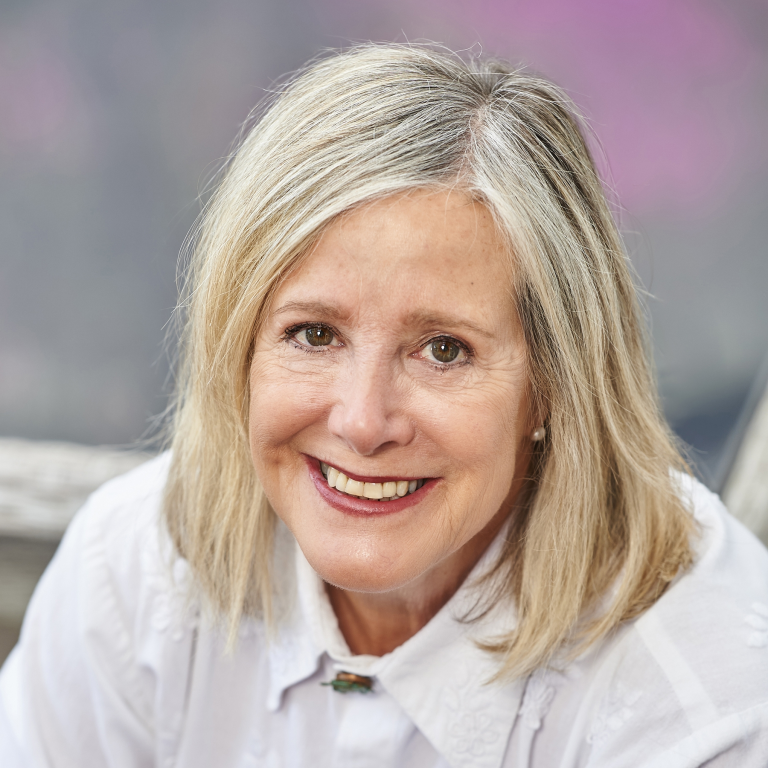 About Frané
Frané loves to travel and create books based on her worldwide journeys. She is an artist and an author-illustrator, publishing over fifty books for children. Frané speaks at festivals in Australia and overseas sharing the process of writing and illustrating books, empowering both children and adults.