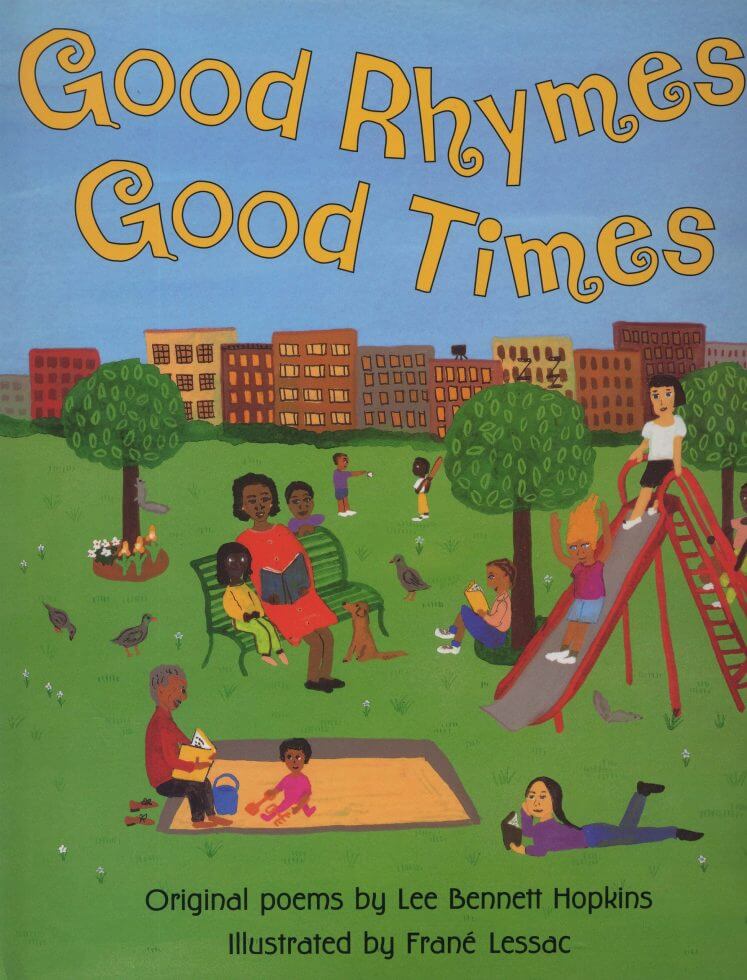 Good Rhymes and Good Times
by Lee Bennett Hopkins
illus. Frané Lessac
This joyous collection of 21 original poems, written between the early '70s and the present, deftly depicts a sense of delight and wonder in everyday experience. Hopkins brings freshness and immediacy to his subjects, whether a loose tooth, the city in the hush of snowfall, or summer fruits ("No matter/how/hot-burning/it/is/outside/when/you… cut deep/into/a/fresh, ripe watermelon/coolness/comes/into/your/hands"). Lessac's (Caribbean Alphabet) energetic illustrations boldly enhance the text; painted in primary hues, their compelling, naive quality seems both childlike and folkloric. Brush stroke dabs suggest, alternately, raindrops scattering from clouds, sparks from a fire, or blades of grass in a park.
While the compositions as a whole are clean and simple, intricate patterns decorate quilts and drapes, plates and packaging. The bright spontaneity of the art pulls the reader into a cheerful city milieu captured throughout the seasons, a world that is matter-of-factly multicultural. An uncluttered layout offers plenty of white space, allowing the luxury of lingering over a page and truly savoring each poem.
Imprint: HarperCollins (USA)
Awards
Crayola Kids Magazine's Ten Best Books 1995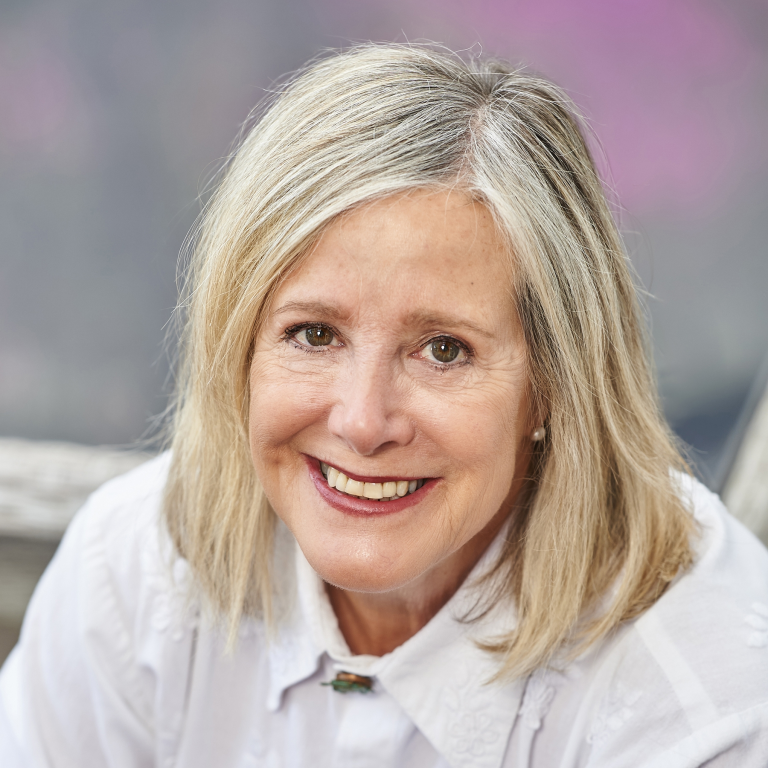 About Frané
Frané loves to travel and create books based on her worldwide journeys. She is an artist and an author-illustrator, publishing over fifty books for children. Frané speaks at festivals in Australia and overseas sharing the process of writing and illustrating books, empowering both children and adults.