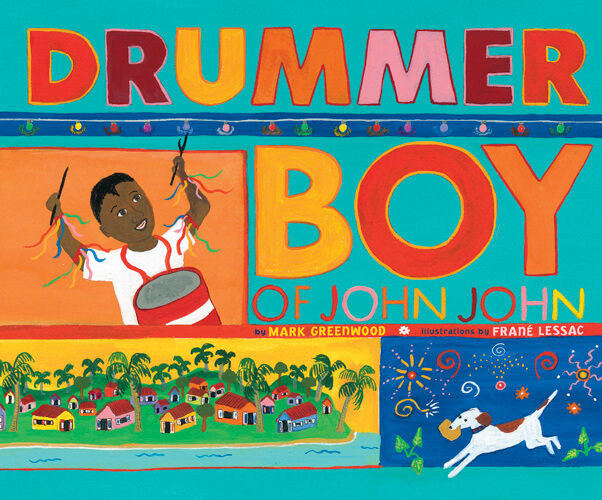 Drummer Boy of John John
by Mark Greenwood
illustrated by Frané Lessac
Carnival is coming, and the villagers of John John, Trinidad, are getting ready to jump up and celebrate with music, dancing, and a parade. Best of all, the Roti King has promised free rotis—tasty fried pancakes filled with chicken, herbs, and spices— for the best band in the parade.
Young Winston dreams of feasting on those delicious rotis.
But there's a problem: he's not in a band! Pondering his predicament as he wanders through the village junkyard, Winston makes a curious musical discovery that may be just the ticket to realizing his dream. With ingenuity and the help of his friends, Winston takes on the Carnival bands, drumming his way to victory—and to the Roti King's prized treat.
Sun-drenched paintings and musical text joyously transport readers to the Caribbean, and to this exuberant story inspired by the early life of Winston "Spree" Simon, a pioneer in the development of the steel drum.
ISBN: 978160060652 (Hardback)

Imprint: Lee & Low Books
Awards
The 2013 CCBC Choices          
Commended Lists - Américas Book Award        
Review Best Books 2012  
Best Children's Books of the Year 
Bank Street College of Education
Drummer Boy of John John Trailer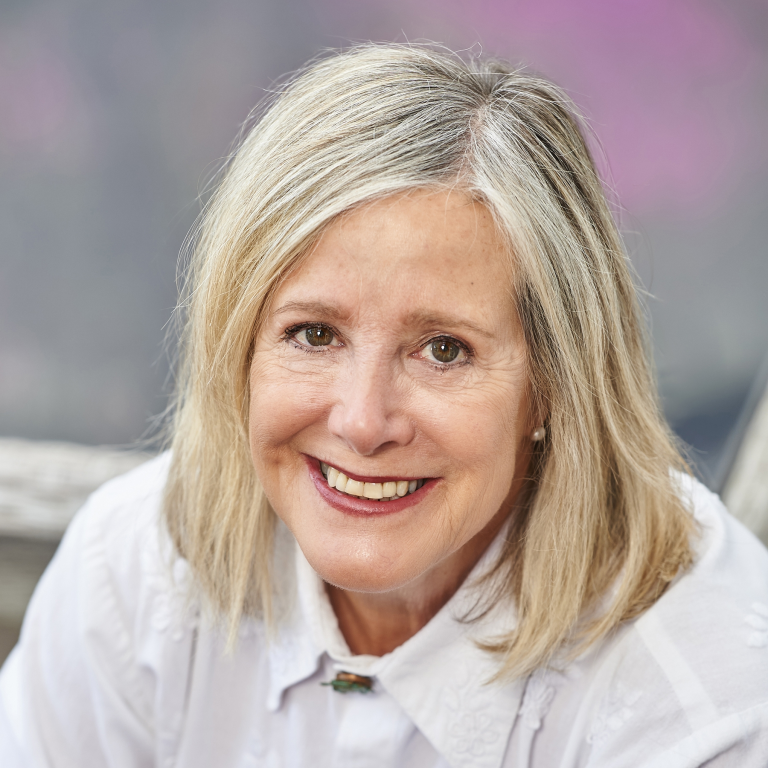 About Frané
Frané loves to travel and create books based on her worldwide journeys. She is an artist and an author-illustrator, publishing over fifty books for children. Frané speaks at festivals in Australia and overseas sharing the process of writing and illustrating books, empowering both children and adults.