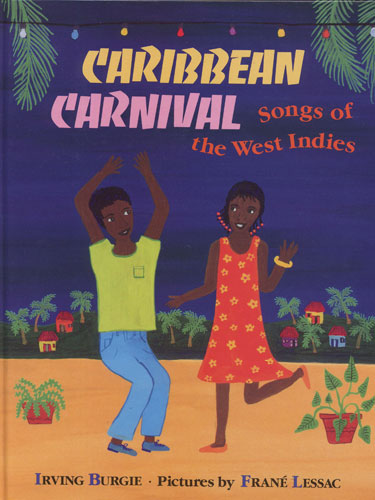 Caribbean Carnival
songs by Irving Burgie
illus.by Frané Lessac
Even the art has rhythm in this splendid book of calypso songs. Burgie, who wrote music and lyrics for such seemingly ageless songs as "Day-O" ("Daylight come and me wan' go home") and "Jamaica Farewell" ("Down the way, where the nights are gay . . . "), shares four of his liveliest works as well as his piano and guitar arrangements for nine Caribbean folksongs. Lessac (Caribbean Canvas; My Little Island) captures the infectious beat in dynamic gouache paintings that demonstrate both a dramatic color sense and a fondness for pattern–everything in her primitive-style pictures appears to be dancing.
In the varied layout, each title is set against eyecatching horizontal borders that echo the song's themes. Sultry tropical light bathes this book; it's both exotic and refreshing. A helpful afterword by Rosa Guy outlines a history of calypso music.
Imprint: Tambourine Books (William Morrow)/USA, Macmillan (UK)
Awards
New York Public Library Choice
100 Best Books 1993 Notable Trade Book in Social Studies (NCSS/CBC) Bank Street College
Children's Books of the Year List USA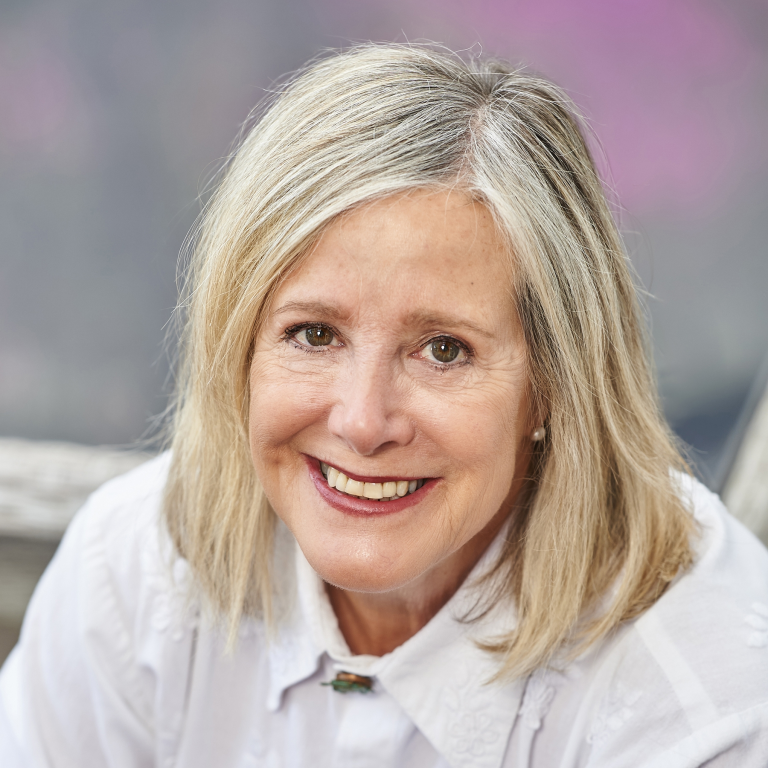 About Frané
Frané loves to travel and create books based on her worldwide journeys. She is an artist and an author-illustrator, publishing over fifty books for children. Frané speaks at festivals in Australia and overseas sharing the process of writing and illustrating books, empowering both children and adults.