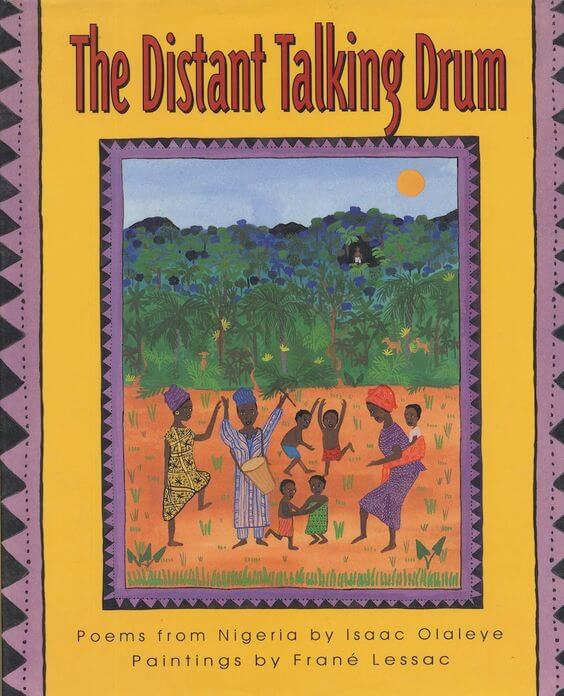 The Distant Talking Drum
by Isaac Olaleye
illus.by Frané Lessac

Olaleye welcomes readers to the world of the African rainforest, where nature's abundant green umbrella comes alive through alliteration and imagery. Here, residents make a spicy soup that makes their lips smack and eyes weep. They do laundry by the stream where the sun sucks the clothes "crisp dry".
The smells of the marketplace, its colorful tents, the ebony sky, and children at play are all vividly described. As he did in Bitter Bananas (Boyds Mills, 1994), the poet gives youngsters an intimate look at the area's lands and people. This time he uses eloquent free verse to share the simplicity and the complexity of his native Nigeria with an ease of expression that celebrates everyday life. Lessac's full-page gouache illustrations, done in a folk-art style and bordered in Nigerian designs, provide a perfect complement to the appealing poetry. With rainforest units abounding, this book is a beauty that libraries should have.
Imprint: Boyds Mill Press USA
Awards
1996 Notable Trade Book in Social Studies (NCSS/CBC)
1996 ALA Notable Books for Children
The Hungry Mind Review
Children's Book of Distinction Finalist
Alabama State Award
Emphasis on Reading List
1996 Notable Book for a Global Society Award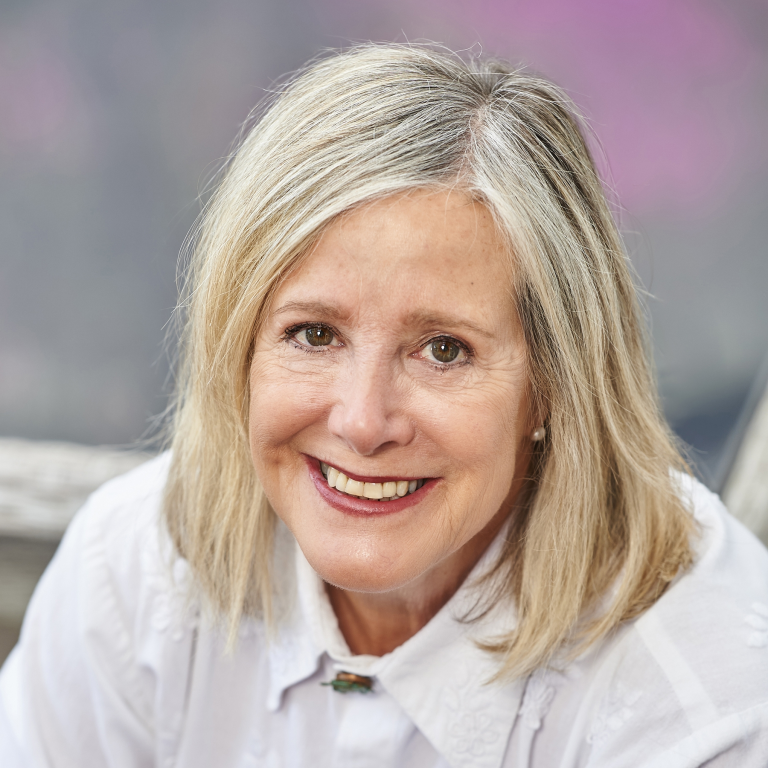 About Frané
Frané loves to travel and create books based on her worldwide journeys. She is an artist and an author-illustrator, publishing over fifty books for children. Frané speaks at festivals in Australia and overseas sharing the process of writing and illustrating books, empowering both children and adults.